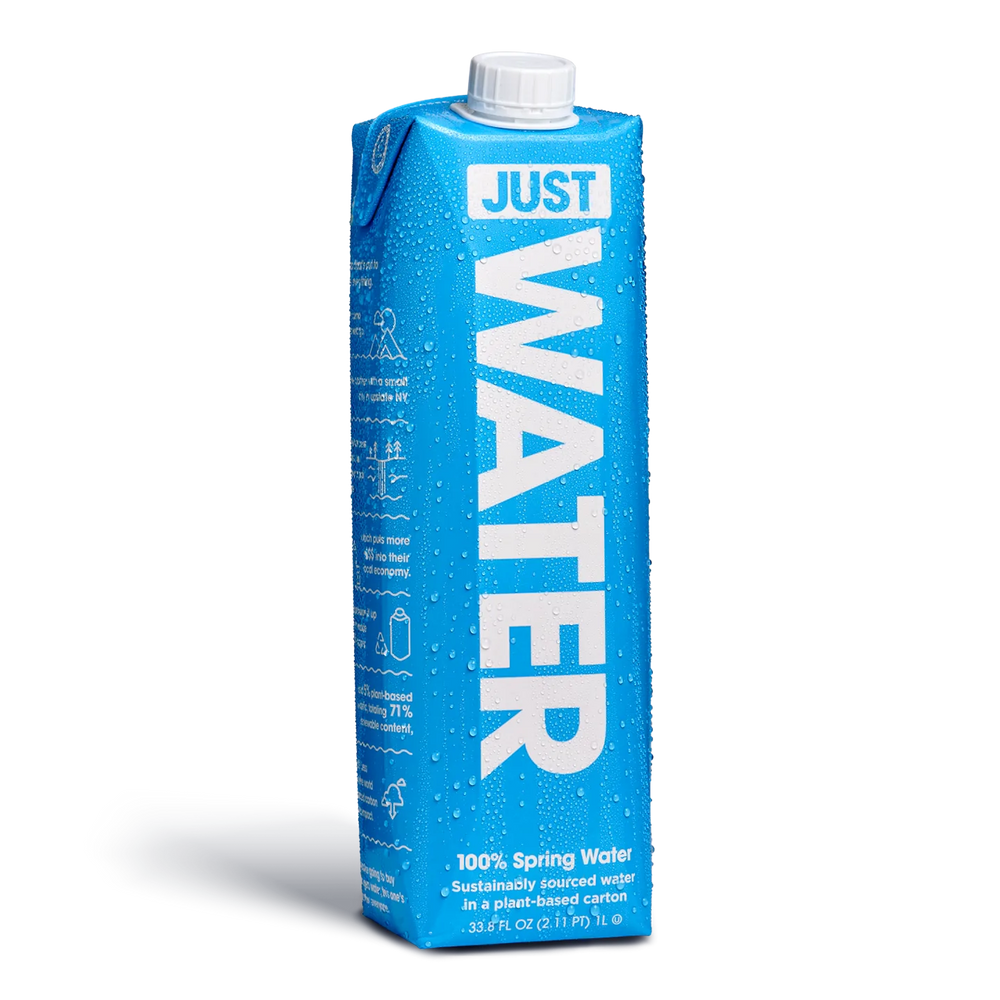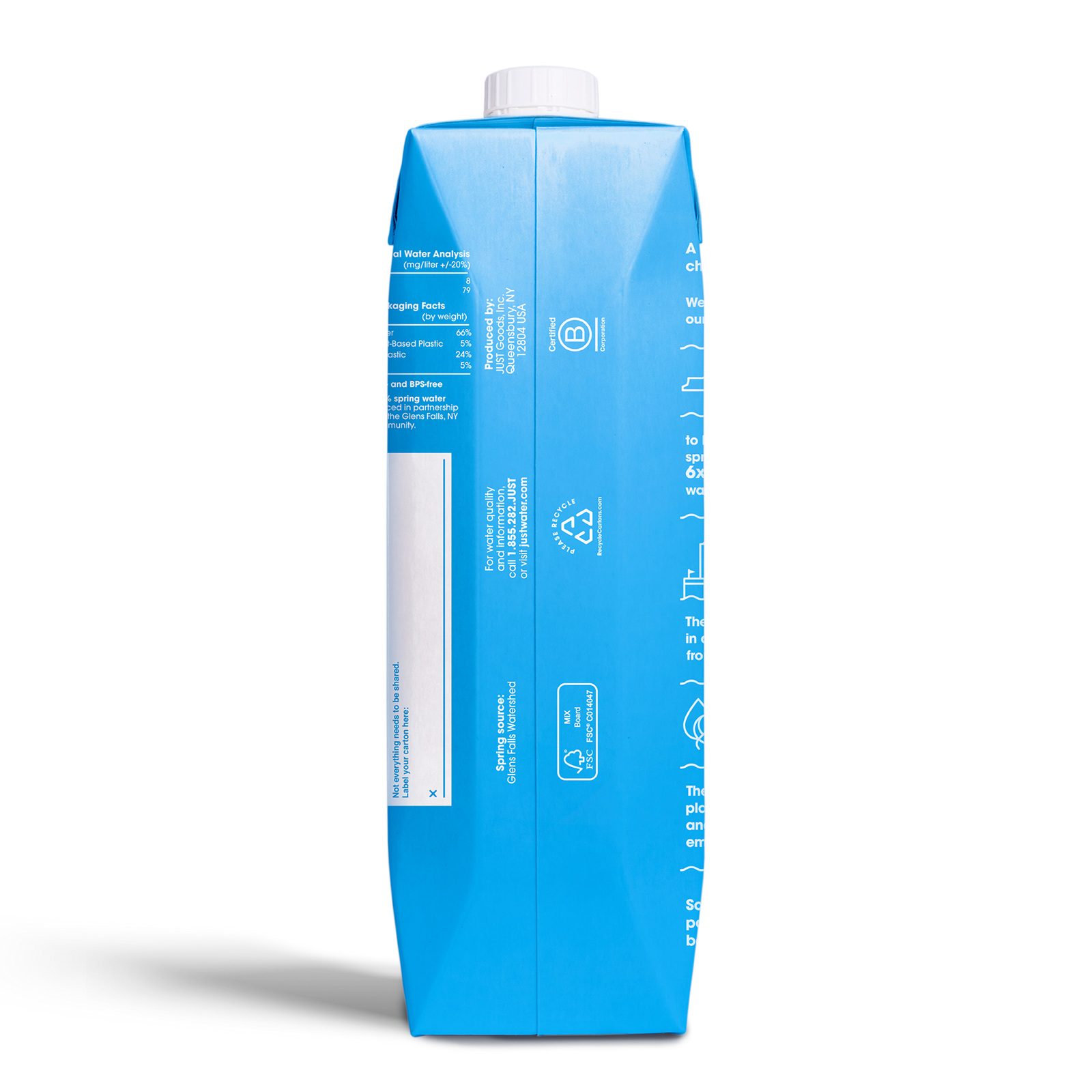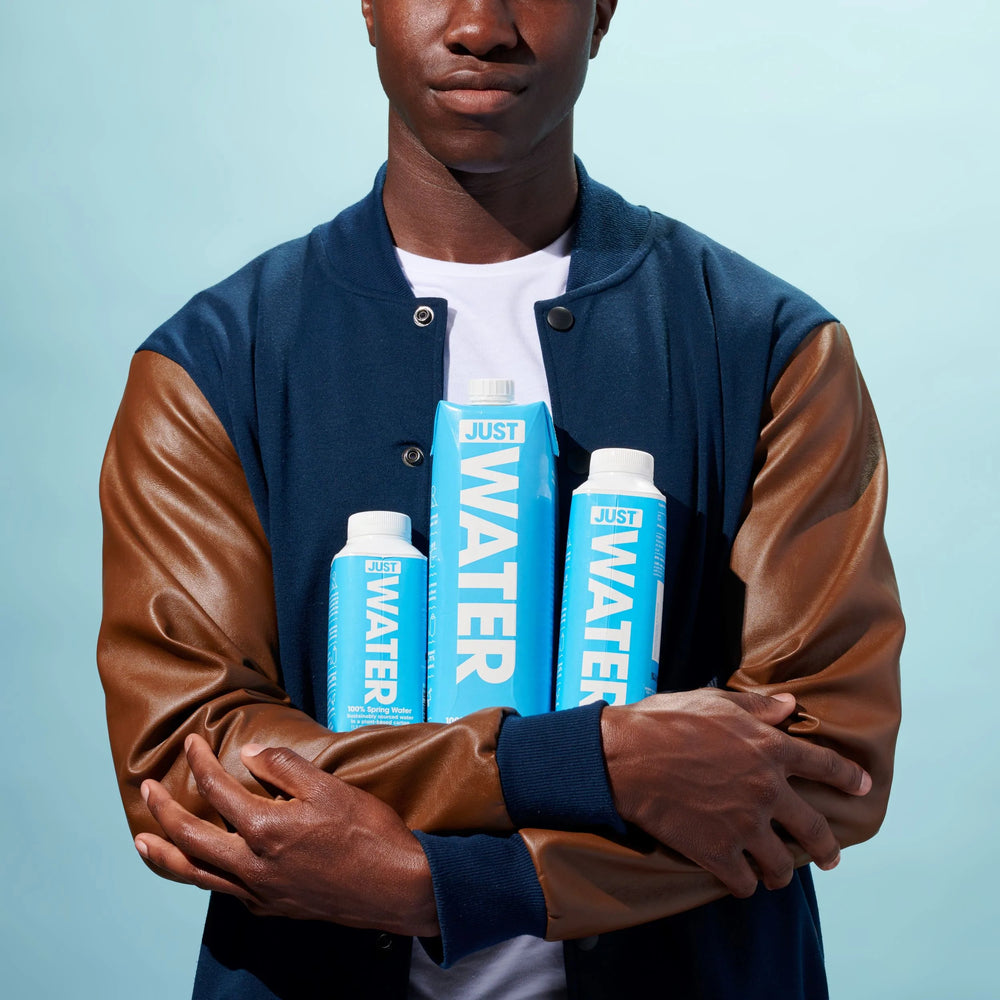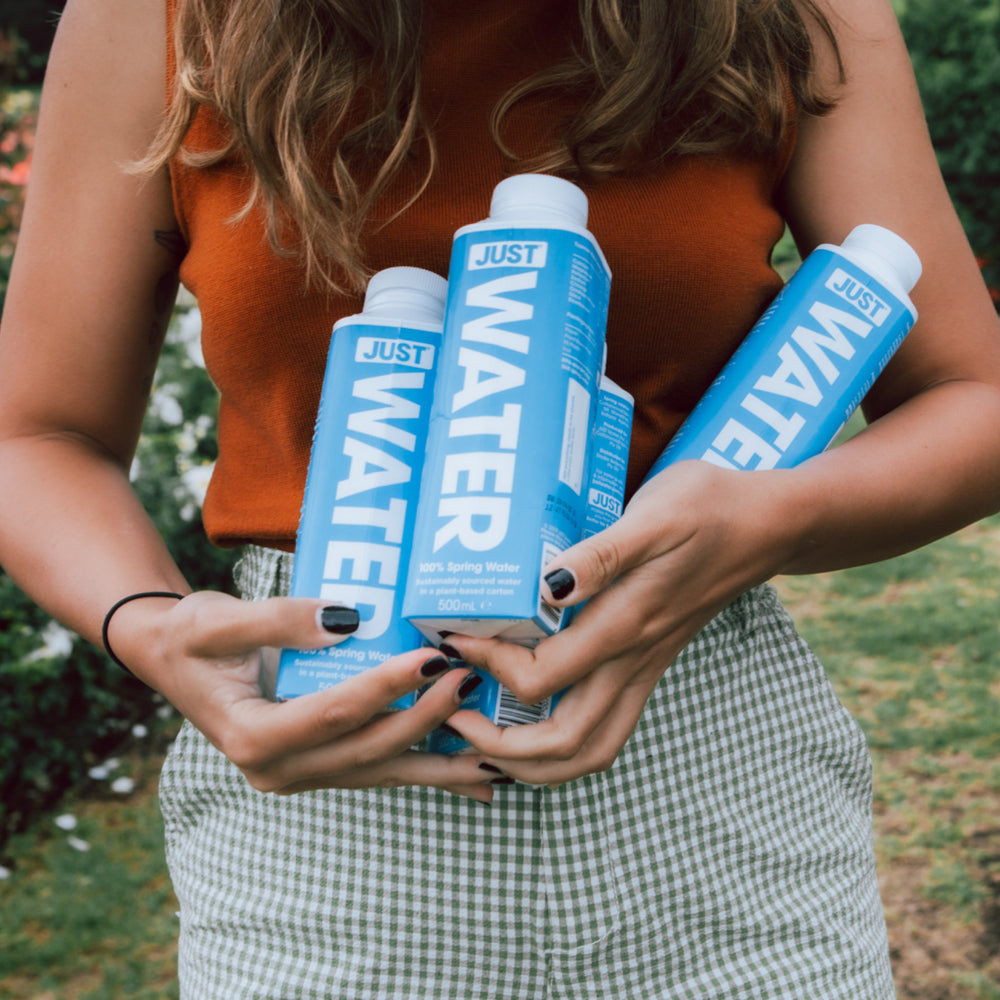 Spring Water
1 Liter - 12 Pack
More H2O. Less CO2. Our biggest carton yet! Refill for good karma.
SUSTAINABLY SOURCED
ECO-FRIENDLY PLANT-BASED CARTON
NATURALLY ALKALINE SPRING WATER
100% RECYCLABLE PLASTIC ALTERNATIVE
LEARN MORE ABOUT WHAT'S INSIDE
Other Products to Consider
The Best Mountain-Sourced Spring Water
Fresh from the Foothills Glen Falls
Perfected by nature, powered by purpose. Our sustainable source of pure, untouched mountain spring water is tucked away in the snow-capped Adirondack Mountains. Mineral-rich & reliably plentiful, our Glen Falls, New York watershed allows us to offer the purest, most delicious water out there—JUST Still Spring Water.
LEARN MORE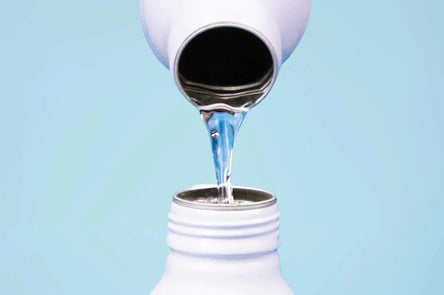 Purposeful, Plant-Based Packaging
Designed with "do-better" in mind, each carton of JUST Still is consciously crafted with care: from the carton made from trees grown in FSC-certified forests to the cap made of a bio-plastic that began as sugarcane.

LEARN MORE